Littlest Pet Shop # 200 SPANIEL, 235 BOXER & 237 COLLIE Puppy Dogs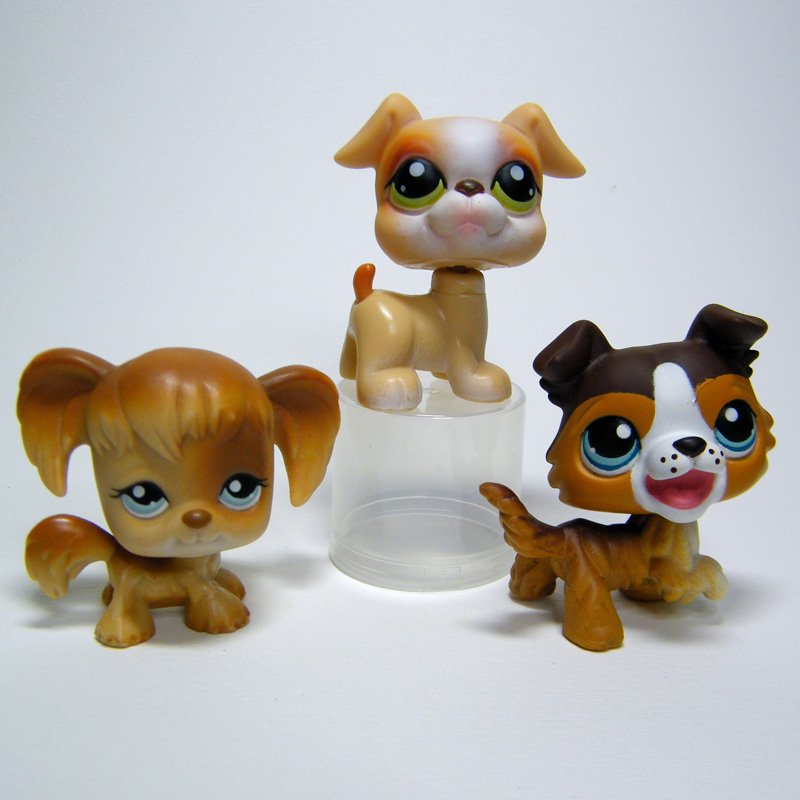 Littlest Pet Shop # 200 Spaniel with tan body and blue eyes, # 235 Boxer with blonde body and green eyes appears in Secret Surprise Obstacle (2007), # 237 Collie with tricolor brown and white body and blue eyes. Appears in Tricks n Talents play set (2007). This Collie doesn't have a magnetic mouth, as some do. All are in nice condition gently played, with a few minor paint rubs or blemishes as pictured. Bottle cap not is for display purposes only and not included. Please view pics for a visual description. From a smoke free home. Thanks for looking.

Please Note: Even New Pets that are fresh from the factory (newly out of the package) often have defects such as following: Missing paint, paint scratches and/or splashes from neighboring pets, visible spots of glue and even indentations from the bands used to hold them in place in the package.