Littlest Pet Shop # 146, 152, 255 POODLE Portable, Totally Talented & Collector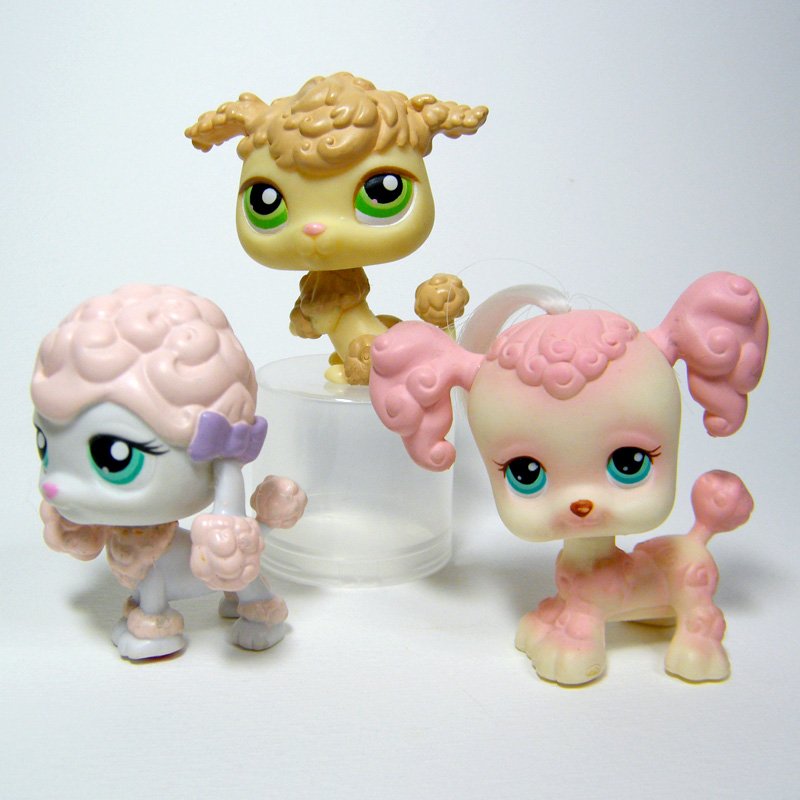 3 Littlest Pet Shop poodles from 2006 & 2007. # 146 is a Super Sassy poodle from the Portable Pets play set (2006). It has pale dusky pink curly hair and green eyes. # 152 is from the Totally Talented set (2006) and has long hanging ears with purple bows. # 255 is from the 2007 Collector's Tin. It has perked ears and blue eyes. Wonderful condition, lightly played. Bottle tops are for display purposes only and not included. Please view pics for the visual description. From a smoke home. Thanks for looking.

Please Note: Even New Pets that are fresh from the factory (newly out of the package) often have defects such as following: Missing paint, paint scratches and/or splashes from neighboring pets, visible spots of glue and even indentations from the bands used to hold them in place in the package.