Littlest Pet Shop # 485 946 1450 1737 MONKEY Clubhouse, Postcard, Jungle Pets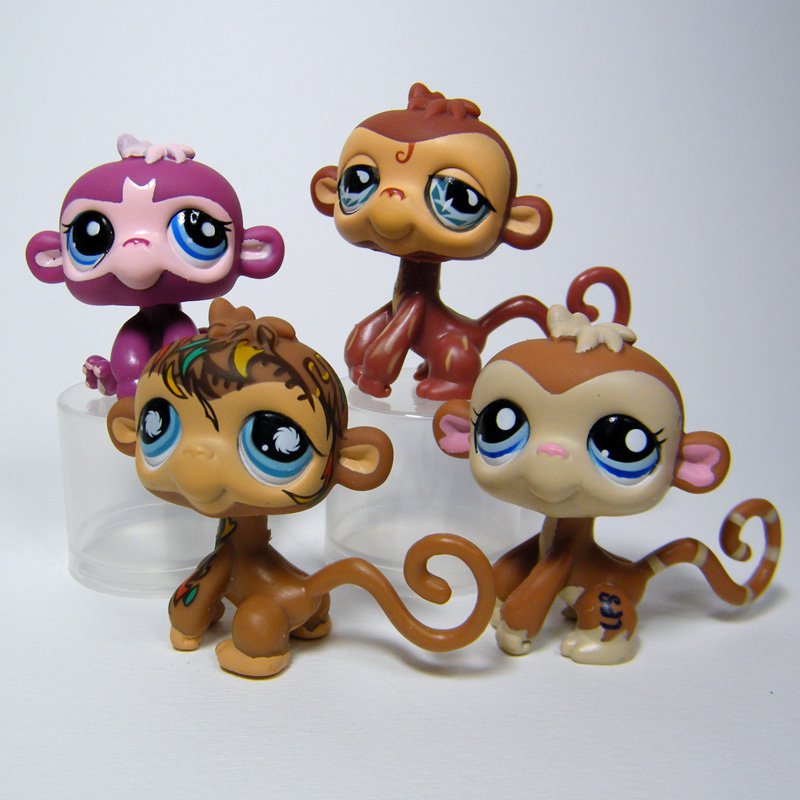 Wonderful collection of Little Pet Shop monkeys ready for play.
# 485 has a brown body with blue tear drop eyes and is from the Pets Only Club House;
#946 is a brown monkey Postcard Pets with colorful wisps and blue whirlwind eyes;
# 1450 brown monkey with ring tail and blue eyes from Pets in the Jungle multi pack;
#1737 pink magenta monkey with blue eyes from Paw shaped collector's multi pack;
Wonderful condition, gently played. Please view pics for the visual description. From a smoke free home. Thanks for looking.

Please Note: Even New Pets that are fresh from the factory (newly out of the package) often have defects such as following: Missing paint, paint scratches and/or splashes from neighboring pets, visible spots of glue and even indentations from the bands used to hold them in place in the package.